Nutrients

Human milk is the ideal food to nourish infants. It contains vital macronutrients (proteins, carbohydrates, & fats) that are needed for healthy development​.
 

The overall caloric density of breast milk is not altered by freeze-drying, and in addition, proteins, fats, and carbohydrates (including human milk oligosaccharides) were found to be protected by freeze-drying.
 

Antioxidants / Vitamins

Antioxidants in breast milk help prevent damage to important cellular components caused by reactive oxygen species. Vitamins and minerals are micronutrients that are also important for development and functioning of various organ systems.​

Freeze-drying has been shown to have no significant effect on the ability of antioxidants in breast milk to function properly.


Immune Factors

Breast milk contains a complex mix of immune factors that help provide protection from infection. Antibodies, cytokines, growth factors, and other bioactive factors in breast milk are important forms of protection while the infant's own immune system is maturing.
​​
Freeze-drying resulted in retention of 75% of IgA antibodies, and 80% of IgG and IgM antibodies
​

Probiotics and Prebiotics

Human breast milk is a living food! Probiotic bacteria in your breast milk (such as Lactobacillus and Bifidobacterium) are important for establishing your infant's initial gut microbiota. Human milk oligosaccharides (HMOs) are important prebiotics for these bacteria, as they provide the food that these bacteria use to grow and multiply.​
​​
Freeze-drying is a common method of preservation for probiotic bacteria, and is used routinely in research and industrial applications. In addition, the HMOs in breast milk are not affected by freeze-drying.
​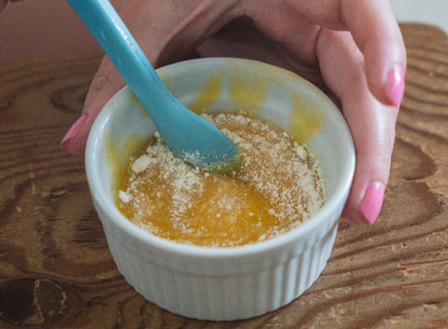 A Nutritional Boost, Anytime
Freeze-dried breast milk powder can be added to solid foods for a nutritional boost, so your child can continue to receive the benefits of breast milk even as they grow older.
It can also be added to freshly expressed breast milk for fortification to a specific caloric density (under doctor supervision).
Milkify can even provide nutritional testing for your breast milk powder or baseline frozen milk. Contact us for more info.
GET IN TOUCH
Not convinced?
Freeze-dried breast milk has been used by human milk donor banks since the 1950s. Milkify's research and process has been reviewed by experts (including medical professionals), and breast milk powder provided by Milkify has been used to fortify breast milk for infants experiencing a variety of medical conditions (always under doctor supervision).