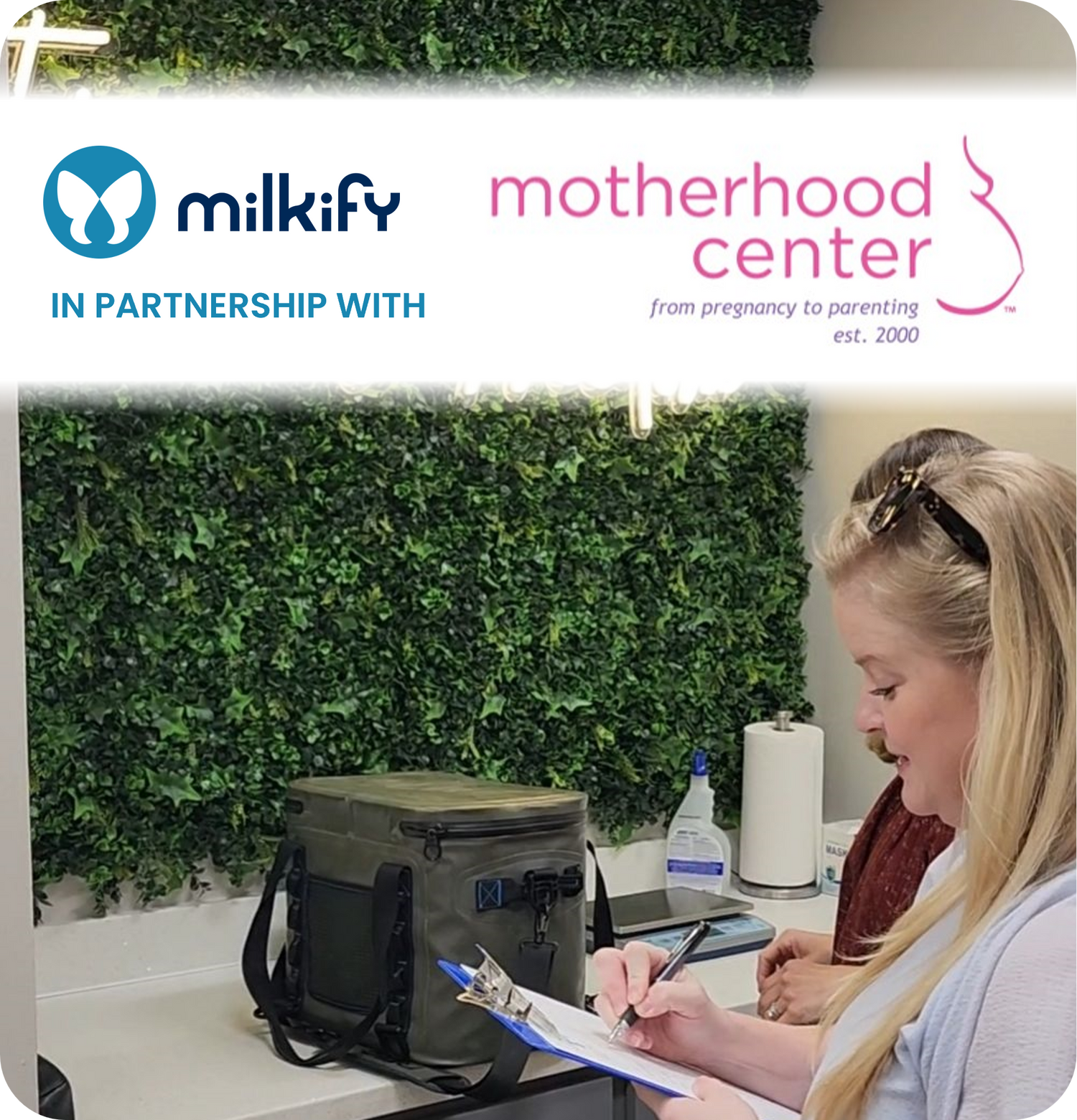 Motherhood Center clients get a 10% discount!
You can drop off your milk to Milkify at:

2501 Central Parkway Ste B-18
Houston, Texas 77092

Pricing starts at $0.99 / oz. for Saver packaging, or $1.75 / oz. for Singles packaging (before discount).

Be sure to mention the Motherhood Center code to our staff during your appointment to claim your discount!

Turnaround time is typically 1 to 3 weeks, depending on total volume in your order.

We accept drop-offs on Monday through Friday by appointment. Click below to schedule your appointment. If you don't see a slot that works for you, contact us!
Schedule Drop Off
Not in Houston?
No worries -- You can still use your Motherhood Center discount code at checkout! We've successfully shipped thousands of frozen breast milk packages from all 50 states (including Alaska and Hawaii) and Canada. If you're not local to the Houston, TX area, click below to view our shipping kit options.
View Shipping Kit Options